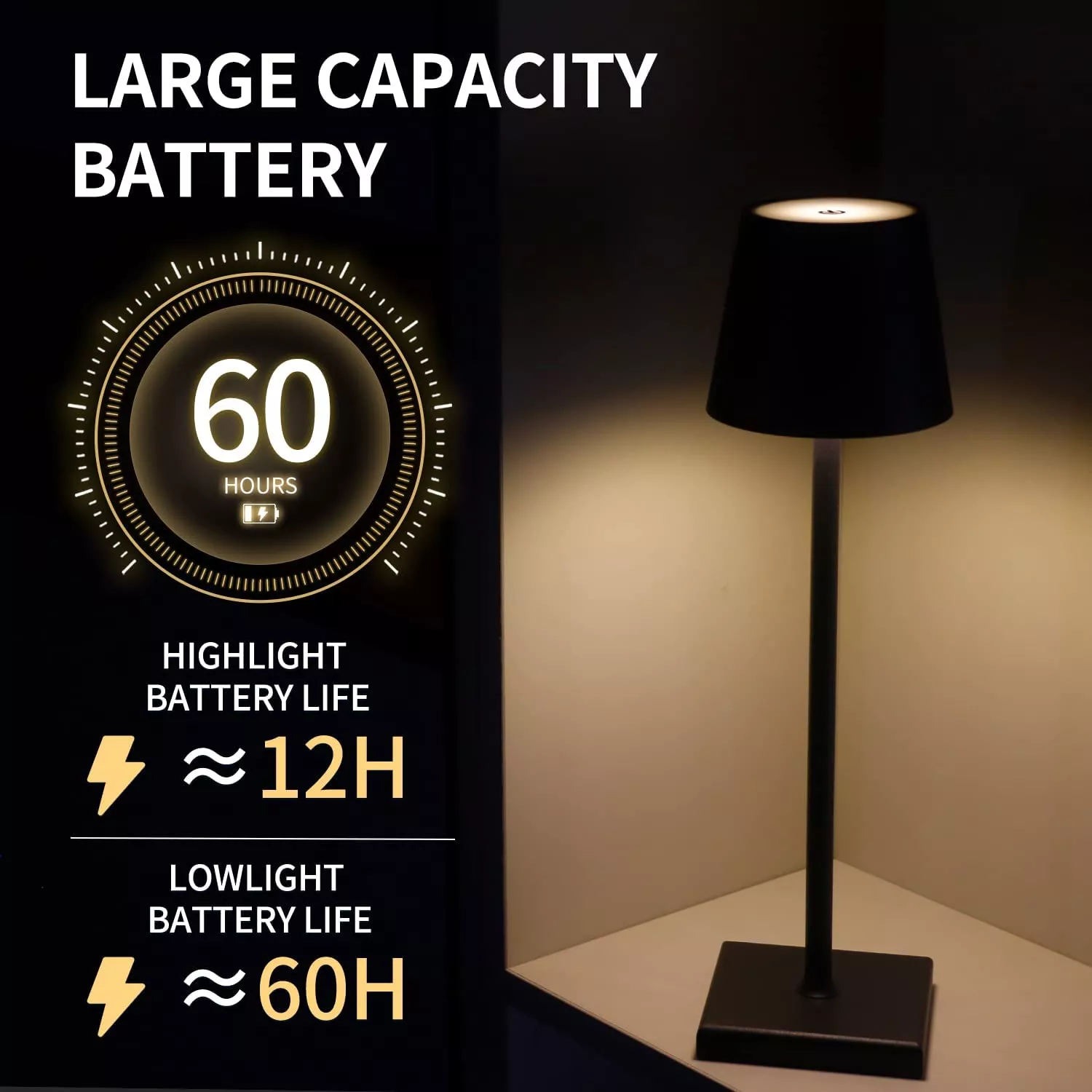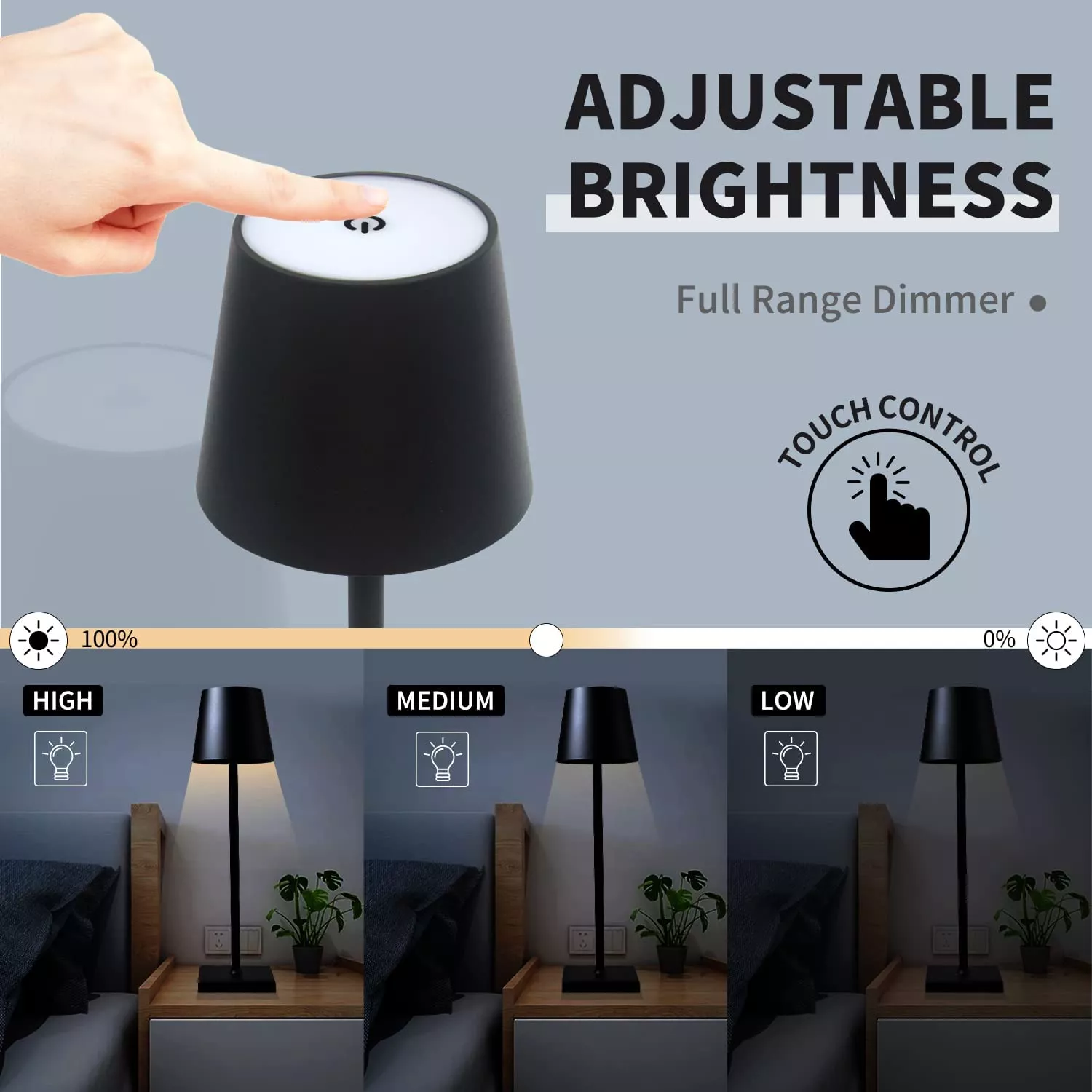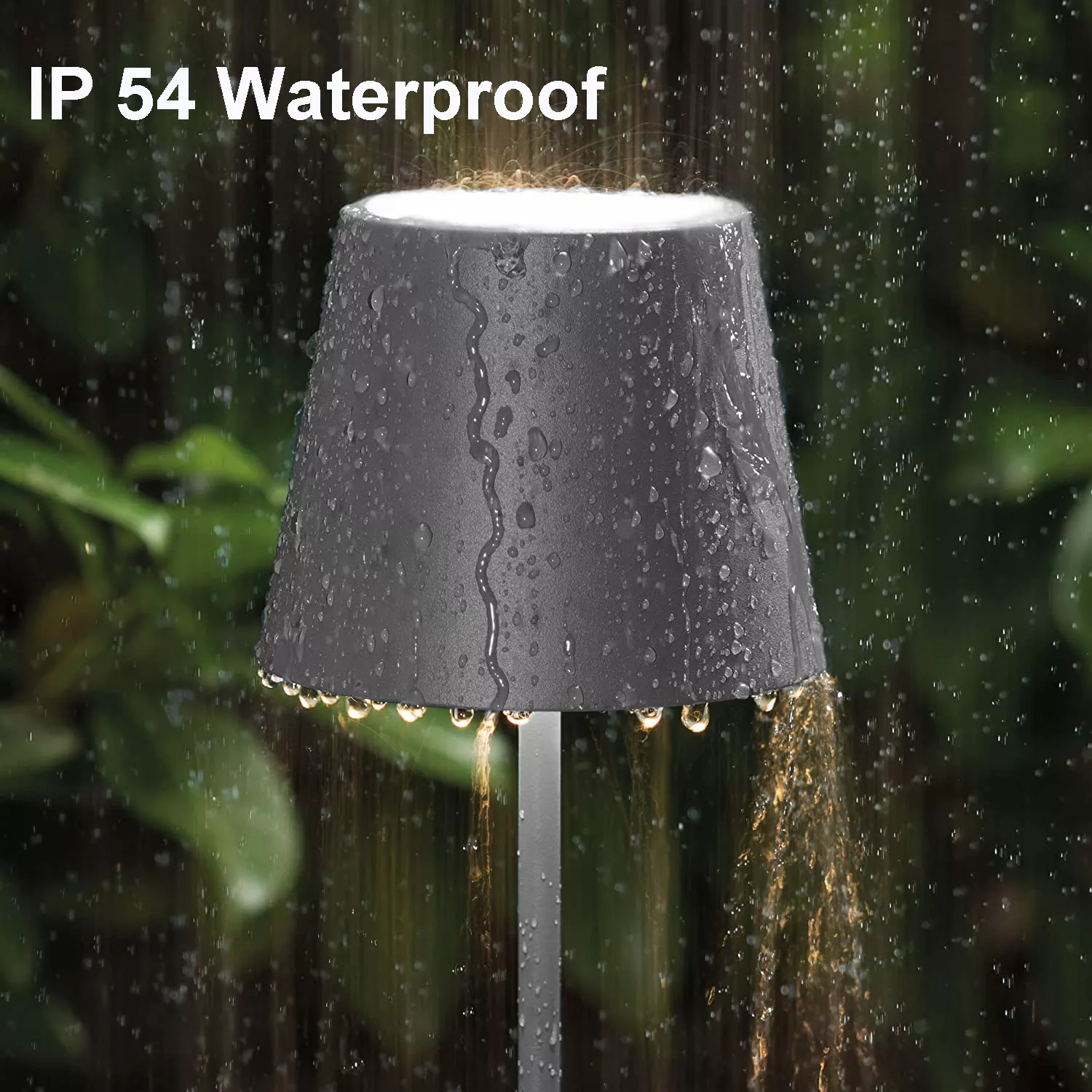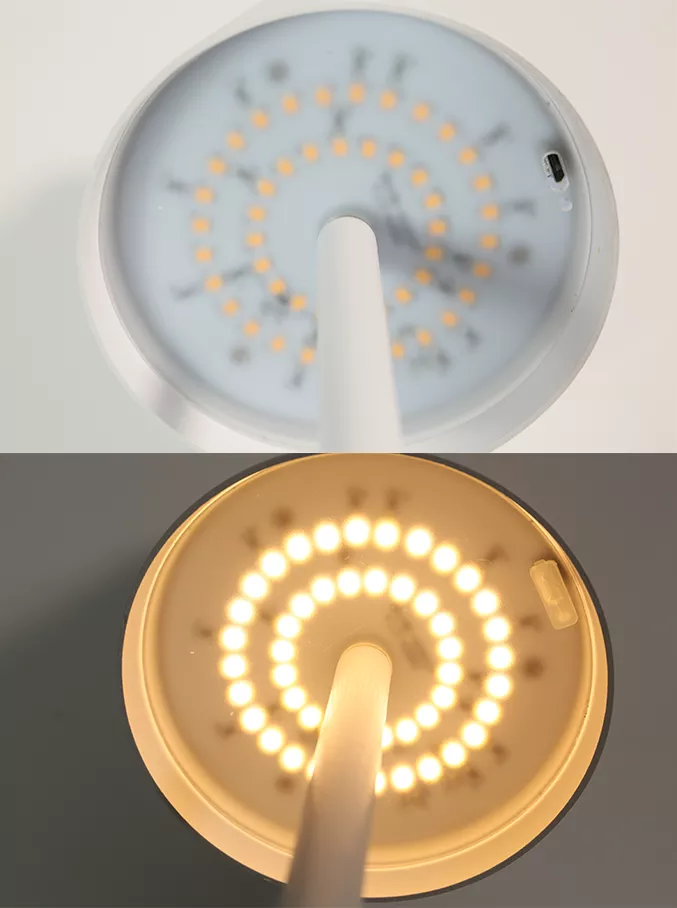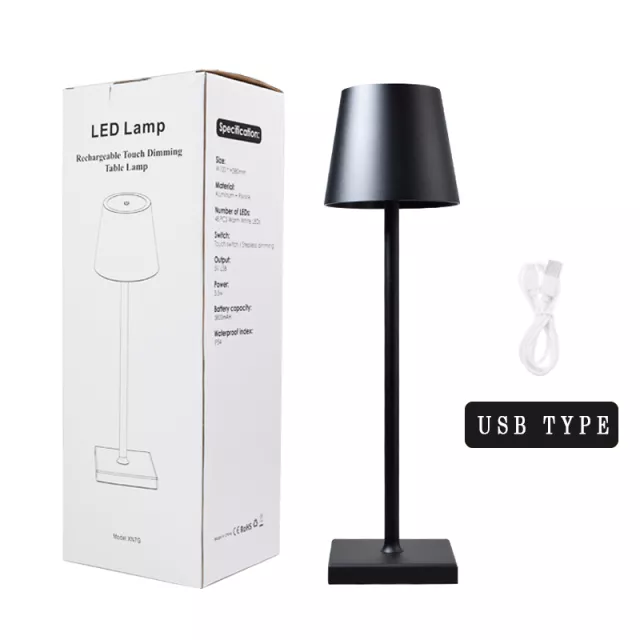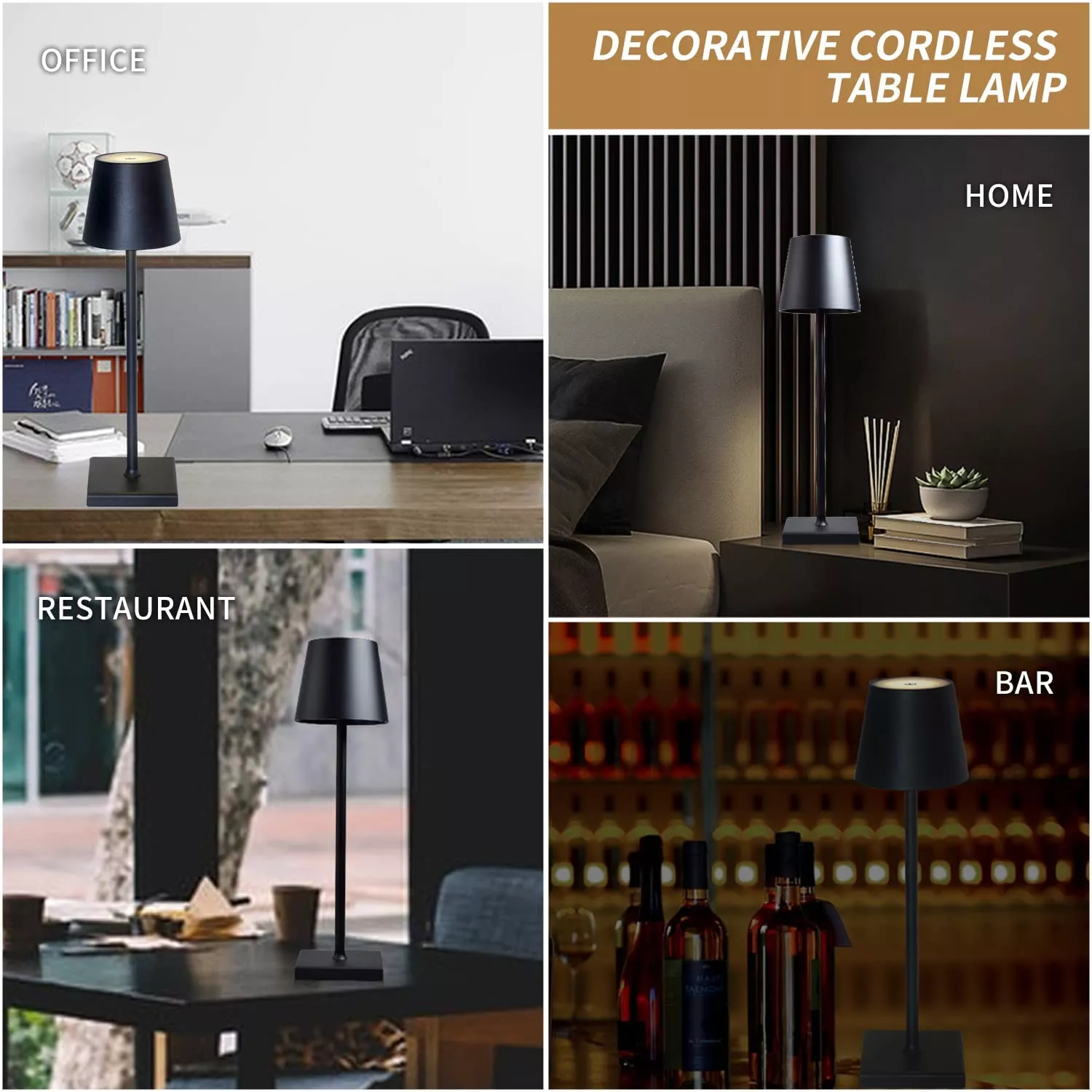 【Large-capacity battery-powered light】Cordless desk lamp, built-in 5200mA battery, environmentally friendly, low power consumption, when fully charged, it can be used for up to 12 hours in high light and up to 60 hours in low light. The battery-powered table lamp is an emergency backup power supply The first choice in case of sudden power failure.
【Dimmable Bedside Lamp】Touch the bedside lamp, lightly touch the touch switch on the top, you can easily and steplessly adjust the brightness of the desk lamp, which reflects the perfect fusion of modern technology and fashionable charm.
【Waterproof Design IP54 Rating】Portable cordless battery powered light, with waterproof function, not afraid of rain. Especially suitable for outdoor weddings, courtyard dinners, camping picnics, restaurants, bars and other events.
【Rechargeable Cordless Metal Desk Lamp】Using 48 high-brightness lamp beads,aluminum alloy lamp cap ,iron base,it will not change color after long-term use. Universal USB charging cable. The length of the USB power cable is 1.2 meters. Conveniently connect to USB charging ports including laptops, computers, power banks, sockets or power strips.
【Exclusive packaging can be customized】The USB charging cable is delivered. The inside is foam cotton to wrap the entire lamp body, and the outside is packaged in a customized color box. Of course, you can also customize your own exclusive packaging.
【Good Gifts】Cordless lamp, circular design, 360 degree lighting, scratch-resistant durable base design suitable for bedroom/bedside/living room/dining room/bar/study. Also, it surprises and makes a great gift for relatives and friends.